AF-FRANCHIR (Arts-Frontières / Franchir)
Six members of the LUHCIE (three from the former CRHIPA and three from the former GERCI) and four from PACTE are involved in the AF-FRANCHIR project which brings together historians, literature specialists and geographers. Spanning the geography of borders and history of emotions, its purpose is to study the mediatisation of emotions associated with crossing borders. Its methodology involves encouraging teamwork, during field investigations, between researchers and artists, with a view to examining the ways in which emotions are passed on and their political uses – according to an approach that Luc Boltanski, quoting Hannah Arendt, refers to as the "politics of pity". The example selected is South Africa, where the team has travelled to study current traces of the borders of the former bantustans (homelands). These investigations culminated in the book Histoires de frontières. Une enquête sud-africaine (Paris, Manuella éditions, 2017).
Project leader : Sylvain Venayre, Professor of contemporary history at the Université de Grenoble, Director of the LUHCIE.
Other members :
Anne-Laure Amilhat-Szary (PACTE), Professor of geography at the Université Grenoble Alpes, member of the Institut Universitaire de France (IUF) – Gilles Bertrand (LUHCIE), Professor of modern history at the Université Grenoble Alpes, member of the IUF – Leonardo Casalino (LUHCIE), Lecturer of contemporary history at UGA – Lisa El Ghaoui (LUHCIE), Lecturer of contemporary literature at UGA – Naïma Ghermani (LUHCIE), Lecturer of modern history at UGA, member of the IUF – Alessandro Giacone (LUHCIE), Lecturer of contemporary history with research supervision accreditation (HDR) at UGA – Myriam Houssay-Holzschuch (PACTE), Professor of geography at UGA, former member of the IUF – Claire Marynower (PACTE), lecturer of contemporary history at Sciences Po Grenoble – Sarah Mekdjian (PACTE), Lecturer of geography at UGA.
Administer abroad. Mobility, diplomacy and hospitality Italy-Europe (14th-19th century). Managing foreigners. Mobility, diplomacy and hospitality. Italy – Europe (14th – mid 19th centuries)
Abstract
Foreigners and how they were generally perceived, how they were accepted or rejected, and how they experienced a life on the move – these are the three areas that this project aims to clarify by looking into mobility and its institutional and diplomatic administration in relation to Italy and its European context, in particular, France and the Hispanic and Germanic worlds. It will focus in particular on the way in which the perception of foreigners developed between the 14th century and the middle of the 19th century, from the point of view of religious, political, economic or scholarly institutions, on a local, national and transnational scale as well as from the point of view of those on the move, studied as individuals, organised groups or likely communities.
Religious, legal or theoretical standards of hospitality will be seen from the starting point of problems of terminology. We will look into the procedures for the registration, legitimisation, surveillance and integration of foreigners, migrants, travellers, émigrés, refugees and religious exiles on the part of the various administrative organisms, as well as diplomatic and consular authorities, in a context in which the standards and nature of hospitality were undergoing profound changes.
The change from "philanthropic" hospitality to the legal and administrative supervision of people on the move will be examined through an observation of the institutions of host countries as well as of diplomatic and consular networks. We will investigate how these people were controlled and treated, what kinds of hospitable places were available to them and what kind of social entities, particularly of a political nature, were created in cities. We will look into how foreigners were received in diplomatic circles, as well as their reception in other ways (from brotherhoods to hospices, from recommendations to subsidies, from the establishment of national areas to special centres).
The last part of the study will examine the way in which life on the move was lived, how people perceived it and found out about procedures, how they understood it, put up with it or subverted it. Care will be taken here to establish a clear typology according to categories of individuals: social categories (from the destitute to the elite), political categories (political exiles, émigrés…), and also "professional" categories (movement for artistic, scientific, commercial purposes…)
Programme / calendrier de réalisation
Les journées d'études, tables rondes et colloques prévus dans le cadre de ce programme en complément des missions de recherches d'archives se dérouleront à l'École française de Rome, à l'université Grenoble Alpes, à la Casa de Velásquez (Madrid), à l'Institut historique allemand de Paris, dans les Universités de Paris Est Créteil Val de Marne et de Paris Panthéon Sorbonne, ainsi que dans les Universités partenaires de Naples, Sienne, Venise, Rome et Tarragone.
L'ensemble des tables rondes sera préparatoire à un colloque final  : La fabrique de l'étranger : accueillir, classer, contrôler
Partenaires
Autres partenaires
Casa de Velázquez, Institut Historique Allemand (Paris), Université Complutense de Madrid, Université de Naples Federico II, Università di Suor Orsola Benincasa, Université de Roma La Sapienza, Université de Sienne, Université Rovira i Virgili de Tarragone, Université Ca'Foscari de Venise
Vaison and its territory during Antiquity
There are two components to this project: an epigraphic component ("Collective Research Project/PCR Vaison-la-Romaine and neighbouring municipalities. ILN, Vaison des Voconces." N. Mathieu) and an archaeological component (excavations of the Vaison forum. C. Michel d'Annoville). This research is part of a broader, multiannual PCR based on the publication of Latin inscriptions of the town of Vaison des Voconces during Antiquity and the excavations of the Vaison-la-Romaine forum.
The epigraphic component of the project is in keeping with a longstanding epigraphic tradition of Grenobles, and, according to contemporary scientific practices, takes account of all of the inscribed monuments, in liaison therefore with archaeologists, architects and art historians. The archaeological component focuses on the excavations overseen by J. -M. Mignon these past three years at the Roman forum of Vaison-la-Romaine (Vaucluse). There is a scientific purpose to this research, for it is also aimed at training students in the techniques of excavation, ranging from the clearance work itself to ground surveys and identifying equipment.
Coordinator : N. Mathieu
Ultimate goal
Publication of the volume ILN, VII, 2, Voconces de Vaison (44th suppl. to Gallia) which will follow on from the volume ILN, VII – 1, Voconces de Die, published in 2012. This publication will not be possible during the PCR itself, the purpose of which is to facilitate the technical planning for the publication (prospecting, stocktaking, on-site verification, etc.). The PCR supports this preparatory objective.
Publications with a more specific archaeological focus are carried out under a different framework with other forms of support.
Partners
UGA / Faculty at Grenoble, researchers or doctoral students – Caroline Michel d'Annoville, Prof, Univ Paris IV – Nicolas Mathieu, professor of Roman history, UGA, Djamila Fellague, Lecturer, UGA – Bernard Rémy, emeritus professor of Roman history, UGA – Marianne Béraud, doctoral student, postgraduate teaching assistant, Roman history – Yann Bonfand, doctoral student.
Partners outside Grenoble, teachers (involved in the excavation programme or research on inscriptions)
Patrice Faure, lecturer (Université Lyon-3 – Jean Moulin) – Benoît Rossignol, Lecturer (Université Paris 1, Sorbonne) – DRAC PACA (Xavier Delestre, Regional Director of Cultural Affairs, Regional Archaeology Department) – David Lavergne, Chief Heritage Curator, SRA (Département of Vaucluse) – Jean-Marc Mignon, archaeologist (Département-level Heritage and Archaeology Service, Vaucluse) – INRAP (Vaucluse) – Joël-Claude Meffre, archaeologist (Vaucluse, Vaison) – Staff at the Vaison-la-Romaine municipal departments – Christine Bezin, Mélanie Bienfait, Julien Charles
Previous events
25 October 2012 : Seminar on Latin inscriptions of Gallia Narbonensis. II. ILN, Vaison des Voconces
24 April 2014 : 2ème séminaire Inscriptions latines de Narbonnaise. II. ILN Vaison des Voconces
22 April 2015 : 3rd seminar on Latin inscriptions of Gallia Narbonensis. II. ILN Vaison des Voconces = 1st seminar on Vaison and its territory during antiquity
14 April 2016 : 4th seminar on Vaison and its territory during antiquity
14 April 2017 : 5th seminar on Vaison and its territory during antiquity
European orators in the age of humanism: a different take on the history of communication
Coordinator : Estelle Doudet (Lit&Arts) and Ilaria Taddei (LUHCIE)
This project is aimed at launching an international research network around the history of media practices across Europe of the first modernity (14th–16th century).
It focuses on the subject of orators. Such a title was often claimed by the professions of the spoken word (jurists, diplomats, actors, preachers) as well as by groups claiming to make legitimate use of discourse in the public interest (urban authorities, merchants, intellectuals, etc.).
Our hypothesis is that a combination of three factors underpin this movement :
a framework of thinking dominated by the revival of rhetoric and oratory action
the development of professional and non-professional practices of public speaking, supported by such media as the theatre or printing
the circulation and challenging, Europe-wide, of styles and forms of expression, in Latin and in the modern languages; the focus will be on questioning possible contacts between these
Scientific aims: better understanding, at European level, a particular chapter in the history of public communication. Comparing the new forms of public debate in the 21st century, between technological innovations and the search for different means of political participation
Methods: socio-stylistic and rhetorical analysis conducted in diverse languages (Latin, French, Italian, Spanish, English, Dutch and German); social and political history of the first modernity; archaeology of public beliefs and media practices
Forms of work: 3 study days/year, bringing together international specialists and open to Master's students and above
 Partners : 
Events: study day "European orators in the age of humanism".
Image and rights
Coordinators :  (Naïma Ghermani and Caroline Michel d'Annoville)
The "Images and Rights" project is a series of three international, interdisciplinary meetings delving into jurists' relationship with the image – from antiquity right through to today. What ties are forged between an original creation, the use of images and rights ? What rights are applied to which images ? How do religious stakes underpin part of the right to images in antiquity and the Middle Ages ? What is the place of images not only in legal production of the 16th century but also in the economy of the legal text ? In this day and age, how is the animated image considered and what are the legal limits to using images ?
An initial round-table discussion organised in Rome on 2 and 3 December 2013, together with the École Française de Rome, looked at the theme of image rights and questioned the famous ancient Jus Imaginum (the right to use the pictures or statues of ancestors), its effects and reception in the modern era, as well as the judicial uses and current "publicity right" which must constantly be redefined today during the Internet age. There are two more aspects to be analysed :  the legal uses made of images and the rejection and condemnation of images. These issues strike up a dialogue between law historians, art historians and image specialists in general, spanning different historical periods. In this respect, the project seeks to be a long-term joint venture since researchers who take part in the initial sessions will be encouraged to continue the discussion during subsequent meetings.
This diversity of approaches and languages among participants chimes with the LUHCIE research strands, namely Strand 2, "Signature", on the anthropology of images, markings and image rights. It also relies on cooperation with jurists from the Legal Research Centre, particularly the members of the CUERPI team (http : //crj.upmf-grenoble.fr/axes-de-recherche/cuerpi/), which specialises in the question of image rights and intellectual property.
In keeping with the Université de Grenoble's longstanding close scientific ties with Italy, there are also researchers from two international institutions in Italy involved in the project :  École Française de Rome and Kunsthistorisches Institut in Florenz-Max-Planck Institute, which runs a research programme dedicated to legal images.
Several types of publication have resulted from these three meetings. Pending a complete summary paper edition, the LUHCIE website already contains participants' working papers. This platform can also be accessed from the EFR website and features a catalogue of legal images or judicial uses as well.
Previous events :
–        Rome, 2 & 3 December 2013 :  Round-table discussion :  Images and rights (I) :  Image rights
–        Rome, 4 & 5 December 2014 :  Symposium :  Images and Rights II :  the legal use made of images
–        Grenoble, 23-25 November 2015 :  From regulation to the refusal of images
British women travellers to Lyon in the 18th century
Joint coordinator :  Gilles Bertrand
This project follows on from a seminar held from 2012 to 2015 at the ENS de Lyon thanks to support from the Rhône-Alpes Region and LIRE Laboratory of the ENS de Lyon, together with the LUHCIE and CEMRA (which has now become part of team ILCEA4), under the ARC 5 project. It works in partnership with the Musées Gadagne d'histoire de Lyon and Bibliothèque municipale de Lyon-La Part Dieu.
Until the summer of 2015, the interdisciplinary research seminar organised by Isabelle Baudino, from the ENS de Lyon, hosted Anglicists, historians, geographers and gender study specialists. It provided opportunities to analyse a brand new corpus of travel accounts published by British women during the "long 18th century" which, in British historiography, corresponds to the period stretching from the "glorious revolution" of 1688 to the beginning of Queen Victoria's reign in 1837. Taking questions overlapping several disciplinary fields as its starting point, the seminar highlighted the place and role of the City of Lyon in the itinerary of British women travellers. The approach is a comparative one and considers female perceptions of the capital of the Gauls in relation to other stages of the Grand Tour, as well as in relation to the perceptions found in accounts written by men. Based on the Lyon model, this project comes in the wake of other recent studies looking at the Grand Tour from a female perspective.
Beyond the periodic seminar which served as a forum for discussion, three types of initiative have come about through this project :
1) translations into French of British women travellers' texts, done by students at the ENS and already available online on the ARC5 website
2) a symposium organised on 5-6 April 2013 by the ENS de Lyon at the Musée Gadagne, which gave rise to the volume supervised by Isabelle Baudino, Les Voyageuses britanniques au XVIIIe siè cle. L' étape lyonnaise dans l' itinéraire du Grand Tour, Paris, L'Harmattan, coll. "Des idées et des femmes", 2015.
3) a website currently being designed on the history of travels to Lyon, jointly coordinated by the ENS de Lyon and Bibliothèque municipale de Lyon La Part-Dieu.
This programme continues to benefit from research undertaken by two doctoral students with a three-year funding grant from the Rhône-Alpes Region, as part of new research support schemes called "Communautés Académiques de Recherche" (ARC) :  Damien Petermann (L'espace lyonnais représenté à l'usage des voyageurs aux époques moderne et contemporaine, histoire et construction de l'image d'un territoire, XVIIe-XXe siècle, supervised by Bernard Gauthiez, Université Jean Moulin Lyon 3, UMR 5600), awarded a doctoral contract for ARC7, and Grégoire Besson (Le temps du voyage  :  rythmes et perception de la durée dans les pratiques du voyage en Europe entre Lumières et Romantisme (18e siècle-milieu 19e siècle), supervised by Gilles Bertrand, Université Grenoble Alpes, LUHCIE), awarded a doctoral contract under the ARC5 scheme.
History and historiography of Italy, 12th-19th century
Coordinators :  Gilles Bertrand, Ilaria Taddei
Since 2003 Gilles Bertrand and Ilaria Taddei have been involved in a research team of some twenty specialists from French universities working on the history and historiography of Italy. Coordinated by the EHESS-UMR Centre Norbert Elias (CNRS) in Marseille, in partnership with the Université d'Avignon and CIRILLIS of the Université de Bordeaux, this cross-disciplinary programme has already given rise to the publication of two volumes :  Une histoire politique de la Toscane. Pouvoir, territoire, ressources, XIVe-XIXe siècle, Rennes, PUR, 2004 ; La politique par correspondance. Les usages politiques de la lettre en Italie, XIVe-XVIIIe siècle, Rennes, PUR, 2009. A third publication is currently underway on Histoires d'Italies, XIIe-XIXe siècles. Pratiques et expériences territoriales. A number of working hypotheses on the writing of this history of Italy have been established during an initial meeting, held in October 2013 in Bordeaux. The third component of this programme does not set out to produce a "summary of Italy" or a "multi-faceted Italy", but rather to remove the divisions between conventional observation scales and organise each section of the volume on the basis of different interactions.
As part of her doctoral contract, Marion Bertholet is working on this programme, under the supervision of Gilles Bertrand and Ilaria Taddei, who already supervised her during the first and second years of her Master's.
Cultural atlas of Italian towns, relying on a team of ten French researchers specialising in Italy
Coordinator :  Gilles Bertrand
Instigated within the CRHIPA ("Voyage, territoire, savoirs. L'espace culturel des villes italiennes à l'époque moderne, de l'imaginaire au réel") as part of cluster 13 "Culture, heritage and creation" of the Rhône-Alpes region ("Heritage and territory" strand coordinated by Bernard Gauthiez, Lyon 3) this atlas project is a long-term venture worked on as part of the ARC5 and then with support from the Institut Universitaire de France (2012-2017 programme :  "L'expérience de l'Italie. Mobilités européennes dans la péninsule italienne, 1680-1830″).
DigiFlor (Digital Edition of the Roman de Florimont)
Project leader :  Marta Materni
Project supervisor :  Elena Pierazzo
Project partners :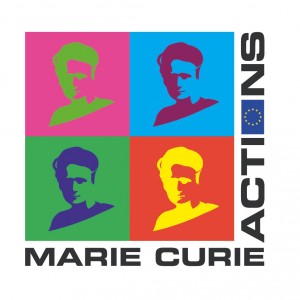 Abstract
Funded by the European Community with a Marie Curie Individual Fellowship, the DigiFlor project above all sets out to produce a complex digital edition, expressly designed for a French mediaeval text that has been very little studied to date :  the Roman de Florimont.
This is a work in verse (around 13,000), written by Aymon de Varennes in 1118, which chronicles the Mediterranean adventures between Europe's and Egypt's shores of Alexander the Great's grandfather.
Published one time, in the 1930s, in an edition that drew strong criticism because of the choice of witnesses which had a misleading influence on the text's interpretations, the Roman de Florimont thus presents the great advantage of providing us with an almost hitherto unexplored area of study, where it is possible to experiment free from any previous prejudices.
What is more, its characteristics (restricted length, very distinct linguistic variants and editorial variants, existence of prosifications and translations) will make it possible to address, within a single context, almost all of the issues associated with passing down a mediaeval text, and therefore its publication. The project's aim is therefore to think about how to broach these philological questions, all the while adopting the perspective of a digital approach.
By digitising the paper edition, it will be possible to :
1) think about the very format of a text's edition and come up with alternatives to the traditional changeover between edition based on a single witness and scholarly edition ;
2) extend the conceptual limits of an edition to include, in the same context, either the useful textual analysis instruments for creating lexicons, statistical studies, etc. ; or the visualisation of the edited text alongside images of manuscripts, so as to show and highlight the whole process leading from the parchment to the screen.
Methodology
Through this project, it will be possible to test, on a Romance language presenting highly distinctive graphic/grammatical variants, a series of open-source software programs, developed in an academic context and dedicated to automatic and semi-automatic text and scientific edition processing. The technical basis for the edition will be the standard XML-TEI.
Project deliverables
The findings from this project will be freely accessible and primarily disseminated through :
1) a Florimont website with images and editions and integrated into the FonteGaia project ;
2) a working paper, Hypothèses. In 2019 the project will culminate in the organisation of a Franco-Italian study day at the LUHCIE laboratory.
Fontegaia
The Fonte Gaia project brings together researchers and librarians keen to invest in a network for sharing information and discussing ideas on contemporary and international Italianism. Together, they produce, add to, comment on and update Fonte Gaia, The Digital Library and Fonte Gaia Blog, a cooperative working paper created on the platform Hypothèses.
From the outset, Fonte Gaia has been designed as a project that is open to external contributions and partnerships, national and international alike, with a view to forming an open and ever-changing community of researchers looking to exchange and add to the content produced and share their points of view and experiences. Interaction with the tool and contents is the Fonte Gaia's guiding principle, along with the gathering of information and resources.
As both a subject for research and a tool, the overall apparatus formed by the "digital tools" developed during the project is intended to give Italianists from all over the world the chance to become readers, producers and commentators of digital editions and articles.
The cornerstone of the project entails developing a reference digital library for Italianists.
The method is that of the digital humanities :  link together and harvest the content dispersed across the different digital libraries and databases ; select new corpora under the guidance of a scientific committee ; digitise, comment on and add to digital editions.
Partners
Université Grenoble Alpes, the CADIST (Scientific and Technical Information Acquisition and Dissemination Centre) for Italian Language, Literature and Civilisation (SID UGA INP), MSH-Alpes
In December 2015, a European consortium agreement named CoBNIF (Consortium Bibliothèque Numérique Franco-Italienne) was signed between the Université Grenoble Alpes, Université Paris 3 Sorbonne Nouvelle, Università degli Studi di Padova and Roma la Sapienza. The agreement is also currently being signed with the Università Alma Mater Studiorum in Bologna.
The art of preaching in the 15th century :  rhetorical and figurative effectiveness
Project leader :  Cécile Terreaux-Scotto, together with Jean-Marc Rivière (Aix-Marseille Université)
The scientific aim of this project, designed in partnership with the Aix Centre of Romance Studies (CAER) of the Université d'Aix-Marseille, is to create and develop a European network of researchers specialising in religious preaching across France, Italy and Spain in the 15th and 16th centuries. It will initially take the form of two study days and a publication in the issue of Filigrana. Cahiers d'études italiennes, 2019. The central thread running through Maria Giuseppina Muzzarelli's work published in 2005 (Pescatori di uomini. Predicatori e piazze alla fine del Medioevo) is the analysis of the way in which preachers harnessed the power of speech, that "communication instrument capable of sparking a loyal following". Three years earlier, Lina Bolzoni (La rete delle immagini. Predicazione in volgare dalle origini a Bernardino da Siena), for her part, looked at the use preachers made of images as a means of winning their audience over. Inspired by these publications, this work cycle devoted to The art of preaching in the 15th century is aimed at examining how rhetorical instruments and portrayal mechanisms – whether visual or mental – were interwoven into sermons, so as to assess their impact on congregations and make out any changes in forms of devotion that such interaction brought about.
An oratory performance, preaching is above all about conveying authority :  the preacher's job is to convince his listeners, to prompt them to act in a specific way by using instruments primitively associated with language. But, as demonstrated by Michael Baxandall (Painting and experience in Fifteenth Century Italy), the introduction of perspective during the 15th century dramatically changed the visualisation process of audiences – endowing painting with a "moral sense", subsequently forgotten, and familiarising them with the shaping of an image – within which a "historia" unfolds that, in the very way it is structured, draws parallels with exegetic analysis. In this way, the preacher's discourse becomes part of a broader system, the church, where, more than during centuries past, it resonates – and sometimes perhaps even competes – with another discourse :  that of the painter. Henceforth it is fascinating to observe the way in which these two discursive approaches are brought together, interwoven, set one against the other or ignored even during preachers' sermons, as well as in the way they are received by followers, according to a complex interplay of repetition and reference which calls on the intellect, memory, sensory perception, emotions and intention.
A second key characteristic of preaching in the 15th century is that it communicates with two distinct spaces, the compatibility of which cannot be taken for granted :  that of the church and that of the city. If we take two prominent figures that are representative of the century, the Franciscan Bernardino of Siena and the Dominican Girolamo Savonarola, what is distinctive about them is their altogether different relationship with the public space. Accordingly, although the former had obtained the reform of the Perugia statutes in 1425, his influence was primarily limited to the moral and spiritual realms. Savonarola did quite the reverse, preaching about public life in Florence and playing a key role in the institutional reforms of November-December 1494. And yet, although many studies have reviewed the instruments used by Bernardino in his sermons (the requirement for clarity, expressed by the famous dictum "parlare chiarozzo chiarozzo", references to everyday life, body movements, language play through onomatopoeia, repetition and the use of his tablet, etc.), "technical" analysis of Savonarolan preaching has drawn considerably less interest :  of he who once said "my words are an action", we have retained the "action" rather than the "words", the prophetic stance and use of words as a weapon rather than the way in which they exerted influence over their audience, the formative power of preaching at a time of civil unrest rather than the way it is acted out and received.
Admittedly, all sermons are texts of circumstance (if only owing to the constraints of the liturgical calendar), stemming from a didactic aim, and each of them, taken separately, is a work to be performed, intended to have an immediate effect on listeners. The weight of historical circumstance, of these "time conditions" on which Machiavelli focused his attention, nevertheless appears, with regard to the preachers who worked throughout the 15th century, to be of significant relevance, likely to open up wholly worthwhile analytical prospects as to the organisation and delivery of their speeches.
These are the guidelines that we would like to take further during these study days, the first of which will more specifically be given over to the rhetorical aspect of this general theme and the second to its figurative aspect. For the reasons mentioned above, much of our study scope will focus on the Italian Peninsula, but will also extend, for the sake of comparison, to the other European States, not least Spain, France and the Germanic countries.
To test these working hypotheses, several research strands will be addressed :
– how preaching fits into a specific civil or political context and its consequences on discursive practices
– analysing the rhetorical and/or figurative procedures through which a sermon's performativity, the legitimising structuring of the words and how effectively they are received by followers play out ; developing a mental toolset for the audience and the way it fits into the brief time scale (over the sermon cycles of the same preacher) or the long time scale (from one generation of followers to the next)
– analysing the sources that preachers drew on to compose their sermons, and their textual or figurative redevelopment ; the use or re-use of a legacy of "technical" tools and motifs specific to the tradition of sermons ; the links of compliance with or rejection of the tradition of the Artes praedicandi
– the preacher's metadiscourse on his own rhetoric and links between words and action :  the "words as action" (translation of Irène Rosier's expression "parole comme acte")
– the procedures through which the interaction takes place between the preacher's words and the followers' visual or mental perceptions
– the role of concrete, mental, metaphorical or allegorical images in the mediation between the inside and outside world, as well as how they connect up with mnemonic efforts and/or sensory perception
– the links between orality and writing ; the problems associated with transcribing sermons (the filter of the transcriber, the degree of reliability, the oversight exercised by the preacher, the circulation of sermons)
– the spread outside Italy of preaching practices as developed by Bernardino of Siena and Savonarola, as well as the changes they underwent during this process.
Morelli workshop :  French translation and study of the Ricordi (1371-1444)
Project leader :  Marta Materni
Project supervisor :  Elena Pierazzo
Initiated in November 2014, this project contains two components :  a translation component and a research component.
The project bears on the translation of the family records written by Giovanni di Pagolo Morelli between 1393 and 1421. Not only do Morelli's Ricordi count among the very first such family records published (1718), but, since then, they have also represented private Florentine writing across many Italian literature anthologies intended for Italian or English speakers. Although partial translations in English have helped to promote these records outside the borders of the Peninsula, to date French speakers only have access to one other Florentine family record, that of Bonaccorso Pitti (translated under the supervision of Adelin Charles Fiorato and published with the Presses du CNRS in 1991).
And yet Morelli's Ricordi explore almost all of the roads ventured down on occasion by family men in their private documents, from geneaology to urban chronicles, and any advice that might be worth heeding to ensure good family management. By translating Morelli, French speakers are given an exceptional insight into Florentine culture at the beginning of the Quattrocento.
What is more, the specific features of private writing at the time – which make these texts difficult to understand – would merit consideration as a separate research strand in its own right. At a time when everyday language was beginning to gain official use in the literary domains and within institutions, one might wonder to what extent semantic and lexical uses were inspired by the Latin language or by speeches drafted in official, literary, religious and economic spheres.
To try and provide answers, the Workshop's sessions (3 a year) are broken down into two stages :
– the morning is given over to translating several pages of the Ricordi. Worked on beforehand by a translator and two proofreaders, the text is presented to all of the Workshop members, with a view to discussing any outstanding issues or points that have proven difficult to interpret.
– the afternoon provides an opportunity to discuss the translation choices made by the Workshop members with respect to terminology. The point is to harmonise translation practices around shared choices, guided by the interpretation of the text and study of the sociopolitical context and merchant writing practices.
The Workshop members have common work tools at their disposal :  an online research guide (morelli.hypotheses.org, ISSN 2496-6886) as well as a collaborative workspace on the service platform RENATER, access to which is reserved for Workshop members and where a glossary is drawn up collectively.
Partners :  beyond the three LUHCIE members leading the project, the team of translators includes researchers from different research laboratories :
Laurent Baggioni, Triangle (UMR 5206), Université Lyon 3
Noémie Castagné, CEL (EA1663), Université Lyon 3
Maxime Castro, professeur de chaire supérieure (senior teaching fellow of post A-level preparatory classes for the Grandes Ecoles), Nancy
Ismène Cotensin, CIRRI (EA3979), Université Lyon 3
Romain Descendre, Triangle (UMR 5206), ENS de Lyon
Jean-Claude Zancarini, Triangle (UMR 5206), ENS de Lyon